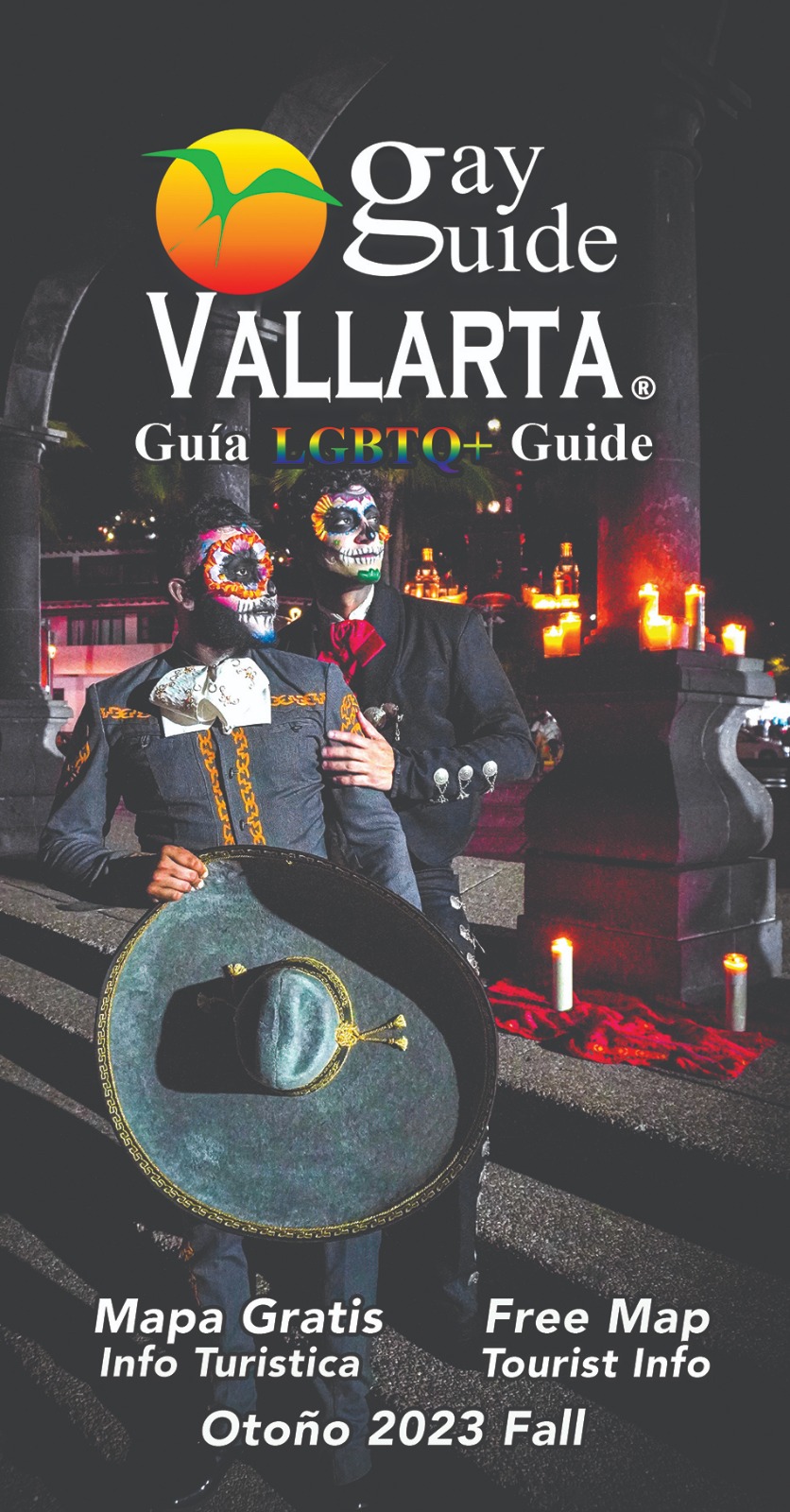 Gay Puerto Vallarta
Every year Puerto Vallarta seems to become more popular as a gay vacation spot. With a great climate, beautiful ocean bay, beaches, mountains and lush tropical jungle as the setting, Puerto Vallarta is a small city devoted to serving the visiting traveler. While retaining much of its old style Mexican charm, Vallarta has over the years built up the infrastructure of a modern resort community. Internet cafes, ATM machines, fine restaurants, excellent airport, modern medical services, drinkable water supply, and a safe, tolerant environment are now all part of the Vallarta scene. So visiting a tropical paradise doesn't have to be a choice between a modern but sterile place or the alternative of a quaint but primitive existence. Puerto Vallarta has all the quaintness, without compromising on any of the modern conveniences.
Whether you're just considering a vacation here, someone who has just visited once before, or a virtual resident who comes every winter for months at a time, you'll find plenty of useful information here. Vallarta now has over a dozen hotels, guesthouses, and bed and breakfasts that cater to our community, several different gay bars and gay clubs, a world famous gay beach, great gay trips on boats, special tours including evenings out at natural hot springs, and some great restaurants. The gay scene in Vallarta runs the gamut, from gay beach bums, to the A-list couples who winter here and entertain themselves and their friends in high style.
Vallarta is popular with all sorts of gay men and women from many places around the globe. Younger and older, European and from the Americas or Australia, the cosmopolitan mix is part of what makes this an exciting place to see and be seen. And in case you're worried that this means not meeting some beautiful Mexicans, rest assured that many "friends of Dorothy" from Vallarta and from the larger cities within Mexico, especially Guadalajara, also come here to relax on our famous beaches and grace our clubs at night.
Vallarta is in the tropics, on the Pacific Ocean side of Mexico, tucked into a mountainous coastal area. We're located on one of the largest, deepest, and most stunning natural bays in the world, Bahia de Banderas, which supports almost any form of water recreation imaginable. This bay is where the humpback whales come every winter, where dolphins nest year round, and deep sea fishing is excellent. The winds are great here for sailing. Surfing is good on the north coast of the bay. And it isn't overrun with development. Almost thirty miles of the bay's coast is completely inaccessible by road and therefore pristine and devoid of development. The mountains surrounding the bay are lush with tropical jungle, the beaches in some areas are framed by these mountains that come right down to the water's edge, and, best of all, none of it is ruined by pollution or any industrial ugliness. In Puerto Vallarta the air is clean, the sun shines without rain almost all winter long, and the sunsets - well, they're as spectacular as you could possibly ask for.
gayguide Vallarta - Your Online Info Resource
gayguide Vallarta is a comprehensive online guide for the gay or lesbian visitor. You'll find described here all the gay attractions, hotels, bars and discos, as well as other useful information for planning your visit. We concentrate on the gay angle missing in all the mainstream online guides for Puerto Vallarta. For a broader perspective on Puerto Vallarta we suggest VisitPuertoVallarta.com, which is jointly produced by our city's Tourism Board and the Convention and Visitors Bureau.
gayguide Vallarta also publishes the free gay map book found in all the best gay venues of Puerto Vallarta. The gayguide Vallarta website is supported by the advertisers of the gayguide Vallarta map and guidebook.
gayguide Vallarta is a publication and not a travel agency. We welcome gay and gay-friendly businesses in Vallarta to list their services in our directories for free. Premium listings, which include links, are available to advertisers. The site database includes a wide choice of accommodation offerings, most offered directly by the property owners and operators, others by booking agents who specialize in gay Vallarta or the area. You'll make your reservations directly with the agent, property owner or manager. Please mention when you book that you saw their listing in gayguide Vallarta. Only businesses known to be gay-friendly are listed.

Today's Activities
---
Book at least 5 nights 120 days in advance or more and get 32% off. Plus if you sign up to our Blue Chairs Rewards, you will get additional discount and perks! What are you waiting for?

**Date restrictions may apply
more info