Gay Puerto Vallarta Nightlife
Most of the gay spots are on the level ground where the Rio Cuale (Cuale River) empties into Vallarta's Bandaras Bay. This area, a zone often called South Side or Zona Romantica over last few years, could just as well be called homo heights.
There is a decided shift away from the straight night spots that so dominate the malecon just north of the city center. South of the city center is where gay men and women are found everywhere. And so are their watering holes, clubs and bars.
Vallarta's primary club or disco scene, gay or straight, is pretty late in the evening. Don't plan on much happening at these clubs until well past midnight.
Earlier in the evening the happy hour circuit usually starts off at various places where the crowd gathers to watch the sunset.
Before the late night action gets going, the places to be are the smaller bars along or near Lazaro Cardenas Street, and also Olas Altas Street.
Olas Altas Street, a wonderful side-walk café strewn strip of land where the mountains are closest to the beach, is where everyone walks.  Olas Altas has become something reminiscent of a Paris back street, lined with sidewalk cafés, but located in the tropics here in gay Puerto Vallarta.  Along Olas Altas Street are several gay bars.  All are the kind of places where you'll see activity earlier in the evening.
Starting at 10pm the disco clubs get going and they peak sometimes very late, often past 2 in the morning.
---

Sing your heart out! A place to hang out with friends and sing! Great drinks, friendly ambiance and all the songs available just ask for your song.
Clubs and Discos
Go back to top
Clubs and Discos where late night partiers love to go.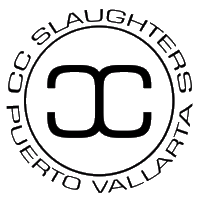 This nightclub has been a hit since they opened their doors (Dec 2011).
Read more
Evening Tours
Go back to top
Organized gay group events in the evening or late at night.
Puerto Vallarta has established itself as a vibrant center of art creation, exhibition and promotion. An important contribution to the city´s art scene is Puerto Vallarta´s ArtWalk. The participating galleries in Centro Historico offer works by important national and international artists.
Read more
Hotel Pool Bar
Go back to top
Intimate poolside gay bars.

Gay owned, Gay staffed, for Gay & Lesbian guests. There is no discrimination at Hotel Mercurio. Bar open to the public after 3pm. Enjoy their new menu at the bar.
Read more
Lounges
Go back to top
Casual elegance.

An upscale environment with a 'living room lounge' ambience, live DJ'd house music, craft cocktails, an outside patio and a rooftop. Open for service.
Read more
Martini Bars
Go back to top
Some of gay Vallarta's bars specialize in great conversation and mixed drinks.
This gay owned martini bar serves up stiff drinks daily in the middle of Zona Romantica.
Read more

A chic little piano and jazz bar located a half block off of the famous Olas Altas on Pulpito.
Neighborhood Bars
Go back to top
Some places that have that neighborhood place. Cantinas.

Come on in and play your favorite videos... our customers control the music here, so whatever you like you can play! Our cozy neighborhood atmosphere makes everyone feel welcome... it has been said that if you don't make a new friend here, you're an asshole. We have a full bar and great beer selections; there truly is something for everyone at Anonimo!
Read more
Play Zona
Go back to top
places for sexual play

Puerto Vallarta's #1 Bathhouse For Men! The largest 4 story gay spa sauna.
Read more
Shows
Go back to top

Act II Entertainment provides full on entertainment. Live music, musicals, comedy shows and drag shows in one of the three rooms they have; Main Stages, Red Room and Encore Piano Bar.
Read more
Sports Bars
Go back to top
Gay friendly sports bars with all the satellite hookups to get that important game.
Strip Clubs
Go back to top
Male oriented stripper clubs.

Antropology offers a non-stop show of male strippers for your viewing pleasure. **Open following all protocol.**